NEW YORK—America is billed as the land of opportunity where success is applauded and rewarded. When it comes to sports, success means victory which is usually recognized with a metallic trophy. Chris Cosnowski's paintings exaggerate the symbolism of trophies by increasing their scale and emphasizing their shiny finishes with bold, brightly colored backgrounds. His vivid, realistic approach mimics photography and elevates objects that tend to clutter bookshelves and den mantles and collect dust."American Metal," an exhibit of six works at Lyons Wier Gallery, is intended as a comment on American culture and examines the relevance of the objects and the endeavors for which they are given. According to the gallery Cosnowki, who lives and works in Chicago, is asking: "Are the activities represented in the paintings pertinent to society in today's economic and political maelstrom?"
Today was the last day of the show. It was on view from March 1 to March 31, 2012.
All photos by Arts Observer

Above, from left, "Bubblicious," 2102 (oil on panel) and "Cheerleaders," 2011 (oil on panel). Top of page, "Baseball," 2012 (oil on panel), you can see the artist's image reflected in the helmet.

"Knievel," 2012 (oil on panel).

From left, "Baseball," 2012 and "Cop," 2012 (both oil on panel).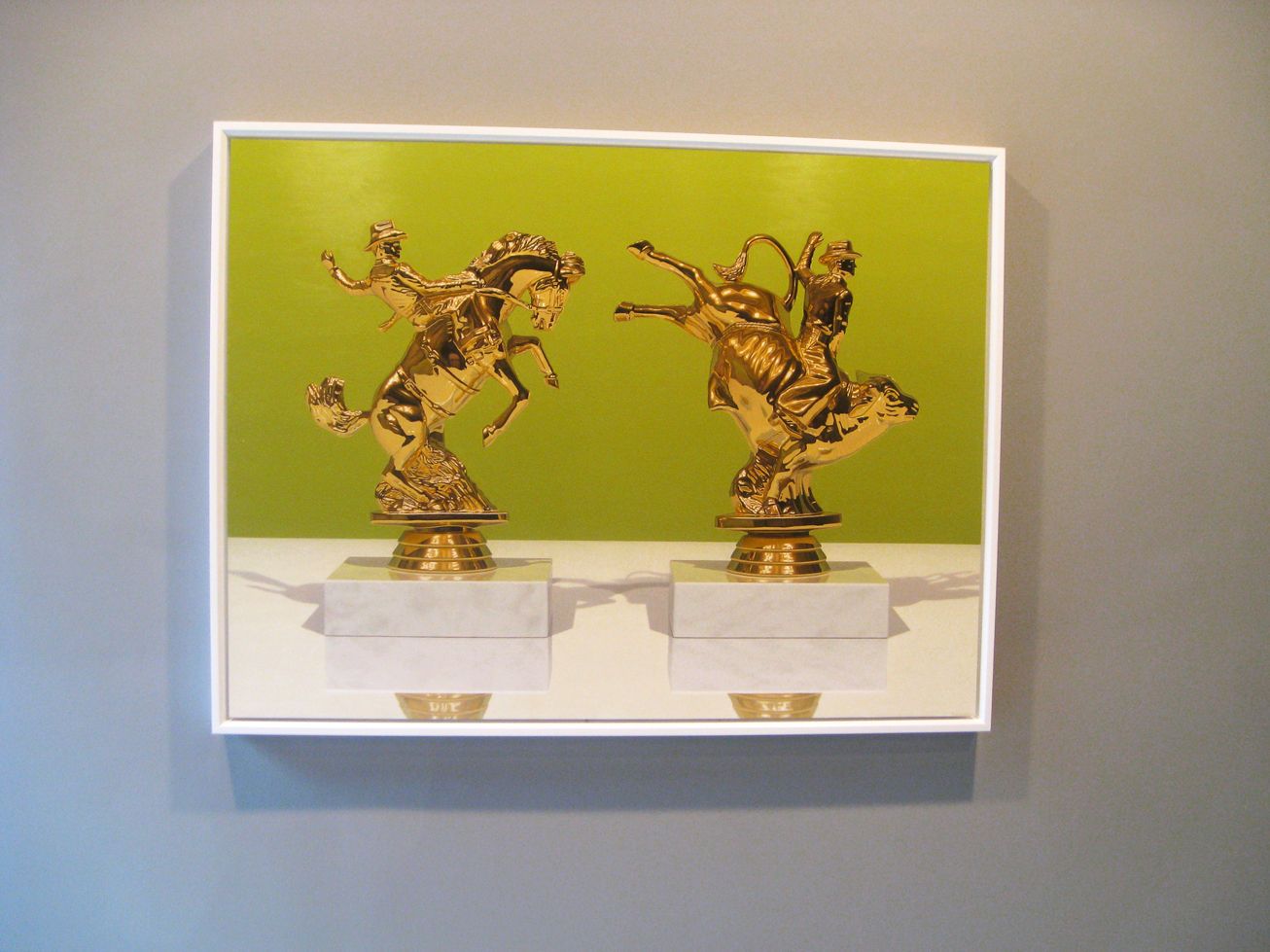 "Muybridge Rodeo (Species Switcharoo)," 2011 (oil on panel).