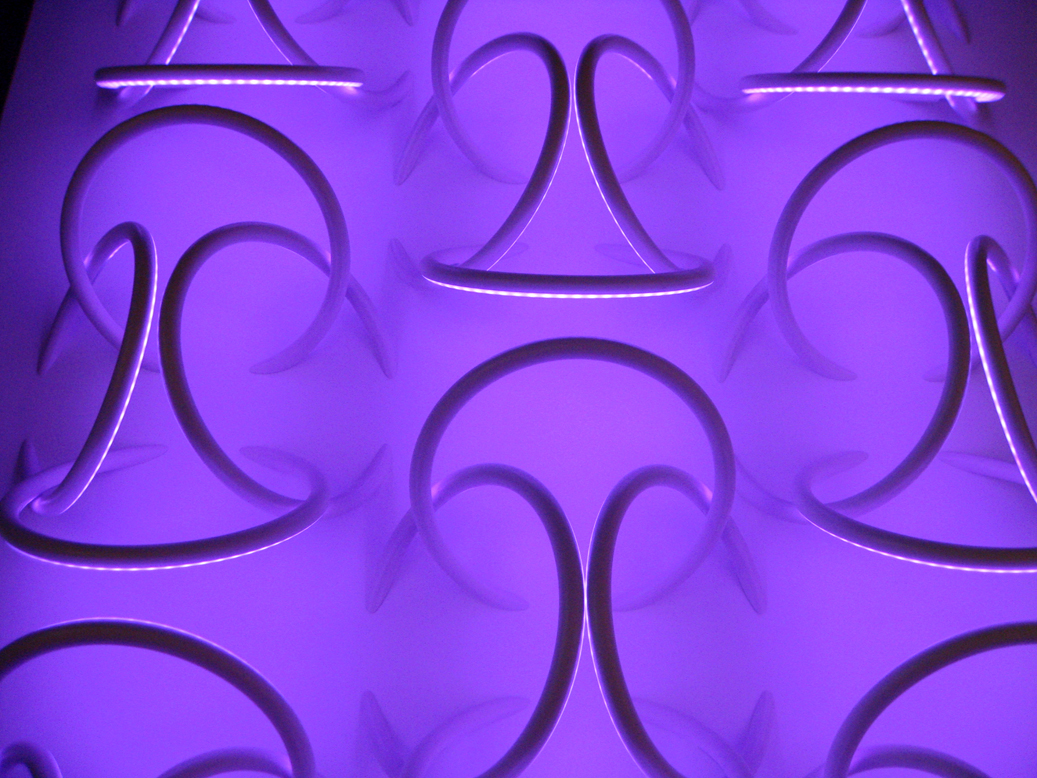 NEW YORK—The luminous installation is purple, and then transitions to chartruese and a few other colors. Appropriately named, "Wall Piercing" by Ron Gilad looks like a series of hoop earrings piercing the wall. Individually lit, any number of rings can be configured to create a one-of-a-kind installation.
Flos, a specialty lighting store in Soho, features artful products created by Italian designers. Like fine art, many of designs are limited-edition.
A series of pendant lamps by Marcel Wanders blend traditional details with contemporary, simple lines. Can Can features filigree diffuser screens; Skygarden S is defined by a white photo-etched, mechanically drawn frieze.
From afar, many of the lamps, pendants and wall sconces appear to be standard contemporary fare—sleek and well-designed, but not particularly special. But up close, their details stand out and reveal artful, sculptural qualities.
All photos by Arts Observer

Above, The Flos store in Soho features contemporary, sculptural lighting, including the "Nebula" chandelier by Joris Laarman, at left; "Wall Piercing," in the background; and "Zeppelin," in far right for foreground. Top of page, Detail of Soft Architecture "Wall Piercing" 2010 by Ron Gilad.

"Zeppelin" (steel structure sprayed with "cocoon" resin) by Marcel Wanders.