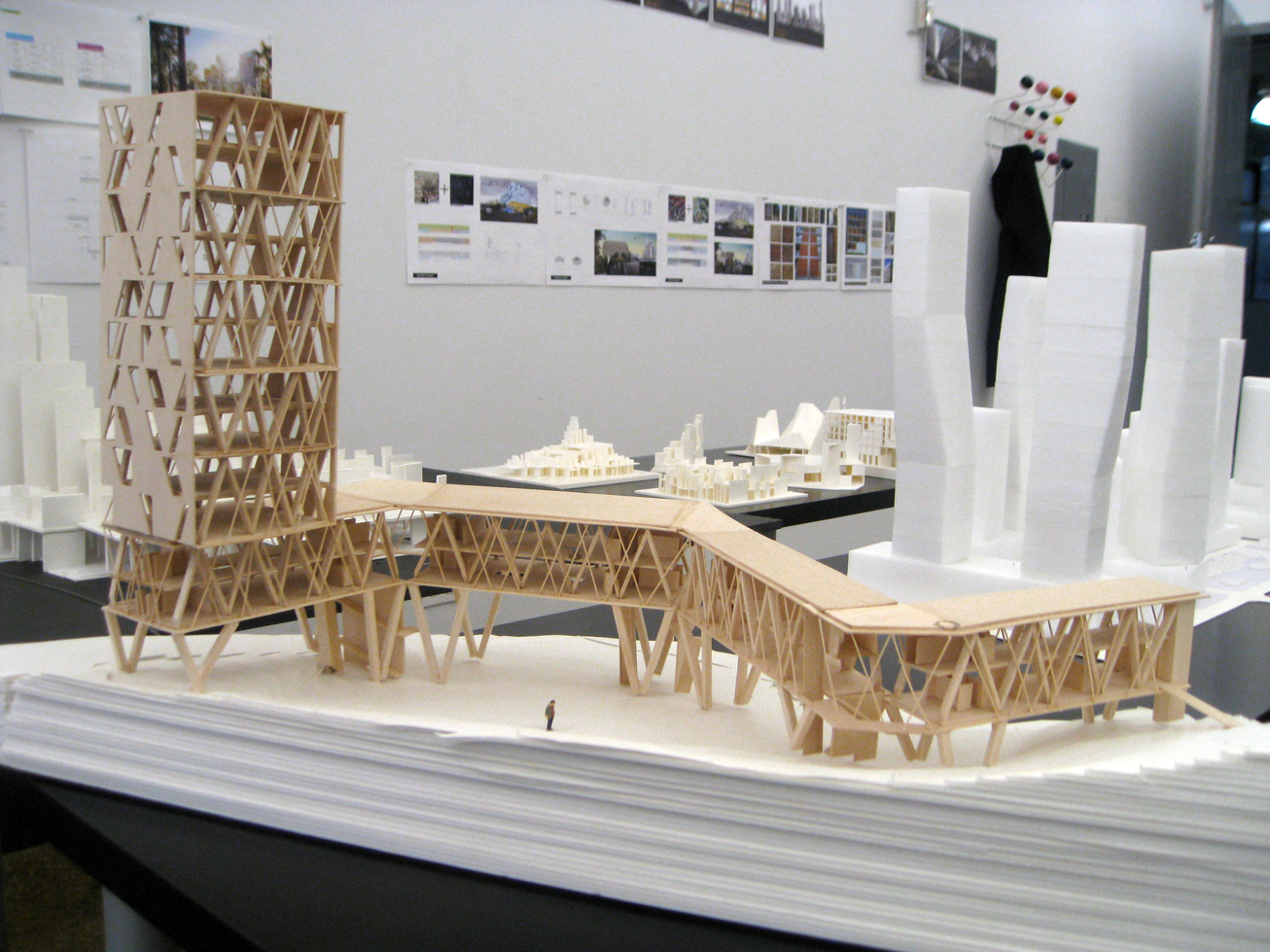 Brooklyn, NEW YORK—Architecture fans wandered around Dumbo this afternoon clutching maps to help them find 20 Jay Street. Eleven architecture and design firms in the building were participating in Open House New York's new open studios tour. Guerin Glass Architects, Matter Practice, Situ Studio and Brooklyn Digital Foundry, a creative media agency that works with a number of architecture and design firms, were among those in the building that opened their workspaces.
The OHNY event included 26 firms throughout Dumbo and gave participants a chance to meet and talk to the creative minds behind some of the most interesting building and design projects in New York and around the world. Situ Studio, for example, designed "reOrder," the mesmerizing fabric canopy installation that recently transformed the Brooklyn Museum's Great Hall. Guerin Glass works on commercial, public and residential projects, including several current comprehensive townhouse renovations in the city.
Many students were eager to learn how to land opportunities in the field. At Lubrano Ciavarra Architects, a women-owned firm, an architecture graduate with a bachelor's degree wondered whether his prospects would be greater with a graduate degree or a few years of experience. A young professional exploring the Guerin Glass studio mentioned he is working as a project manager and was hoping to find a architectural design position.
Professionals working in related sectors, such as economic development, as well as architecture and design enthusiasts could also be found visiting studios.
All photos by Arts Observer

CAZA: Above, Models of recent projects; Top of page, Proposed design for condominium development in the Philippines, Fall 2011.

Matter Practice: "Single Thread," 2010. Model for temporary pavillion installed in Union Square.

Lubrano Ciavarra Architects: Proposed design for Chicago urban school, 2001.