WASHINGTON, DC—A delightfully random structure composed of slim remnants of reclaimed wood commands one corner, while a pile of meticulously folded bed linens resides in another. The site-specific installations by St. Louis artist John Watson and Washington-based Mariah Anne Johnson, respectively, were envisioned in response to the architecture and environment of the Carroll Square Gallery, a modest-sized, well-lit space with wood floors and ceiling-height windows in the lobby of an office building. The exhibit, "Space is the Place," is a project of Hemphill Fine Arts.
"Space is the Place" is on view from May 11 to Aug. 24, 2012.
All photos © Arts Observer

"Ouachita," 2012 (bed sheets and pillowcases) by Mariah Anne Johnson.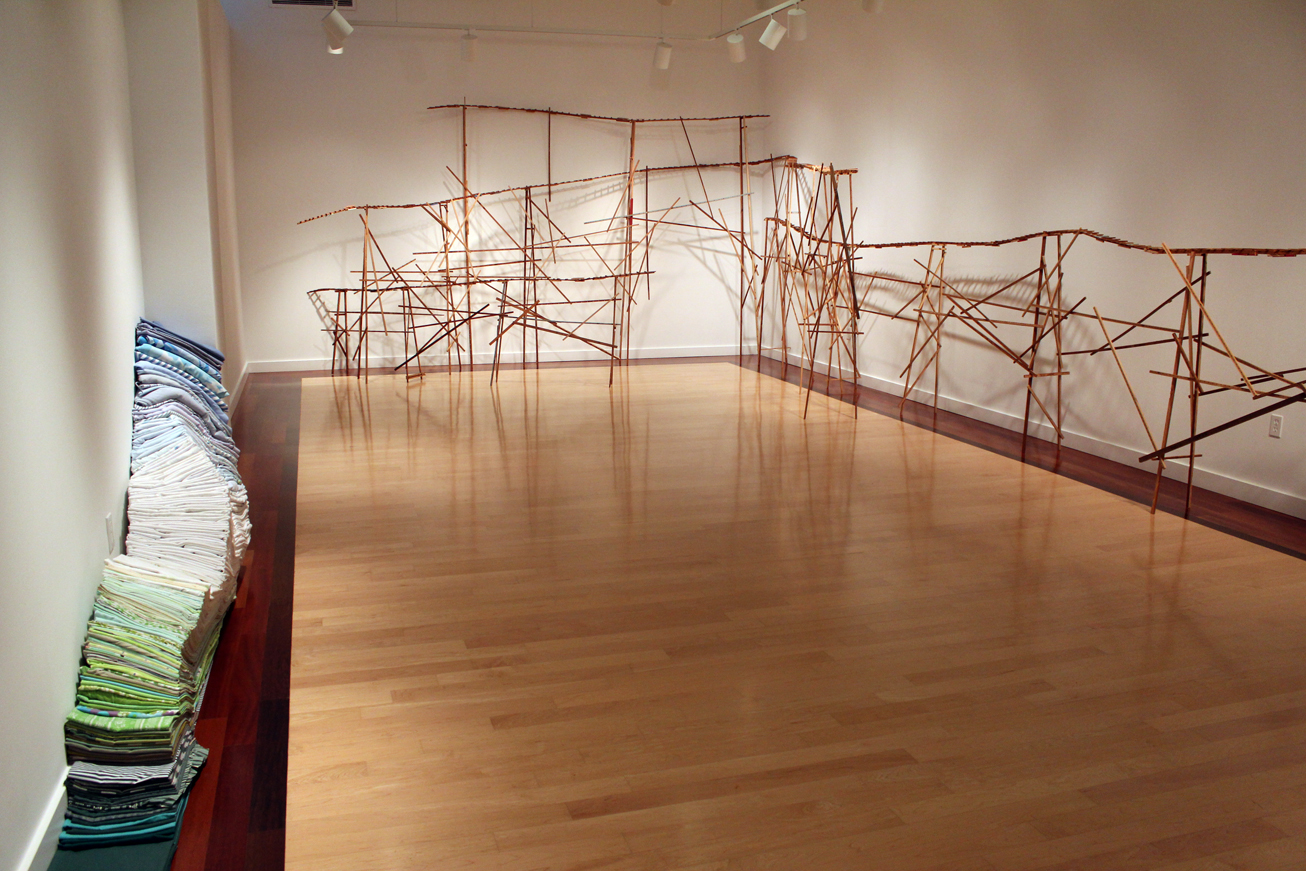 Installation view of both works.

Detail of "Stand on edge," 2012 (reclaimed wood) by John Watson.

Mariah Anne Johnson explains the origins of her work with sheets here.

Installation view of "Ouachita."



Detail of "Ouachita."